Consider the following two patterns: they look very, very different.  The first one is basically a broken diamond twill with 12×12 squares, and I've been weaving various sizes of those for a while now.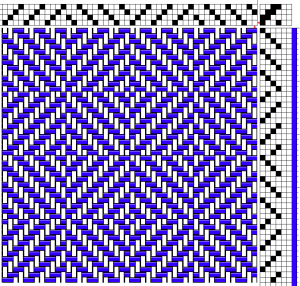 But the second looks drastically different.  There's a spiral effect, and this is highly reminiscent of greek key patterns.  Again graphed with 2 pattern repeats.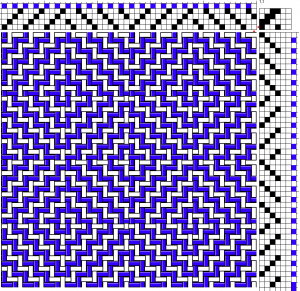 But what absolutely fascinates me is how similar the two patterns are, structurally.  If you look carefully at the warping and treadling setups, you may notice that the two patterns differ in only one way.  In the first pattern, all the warp is white and all the weft is blue.  In the second pattern both the weft and the warp alternate blue and white.
I foresee some experimentation coming up.